Story By:
Meriam Boldewijn
What most people know about me is that I love traveling and that I was the owner of a web shop in exclusive clothing for full-figured women.
I'm still blown away that I have been able to give so many full-figured women more confidence, let them see the beauty in themselves and love themselves …
Today I am a happy, confident and strong woman who enjoys every single day of her life.
I must tell you that it wasn't always like this. When I met my husband Martin in 1998, we were exploring the world. He was a diabetic and we weren't even dating for a year when he started suffering from kidney failure! Caregiving knocked on my door unexpectedly at the age of 29.
For 4 years it was hospital in and out. He started with peritoneal dialysis but had many episodes of peritonitis. So, in order to get a kidney-pancreas transplant surgery, he had to switch to hemodialysis which meant going 3 times per week to the hospital and having treatment for 4 hours.
Besides working full-time, my caregiving duties were:

– keeping an eye on the medical needs
– helping with personal hygiene and (wound)care
– assisting with mobility
– being the companionship
– keeping our house clean
– preparing nutrition meals
– driving my husband to and from the medical appointments
– shopping for groceries
– helping with the simplest things he couldn't do
– taking care of household administration
I was overwhelmed and stressed!
And it wasn't until a social worker asked me the simple question: "Meriam, how are you doing?" My world fell apart. And for 15 minutes, I cried and sobbed like a child because of the heaviness of all that was on my shoulders. This is NOT how I imagined my life to be!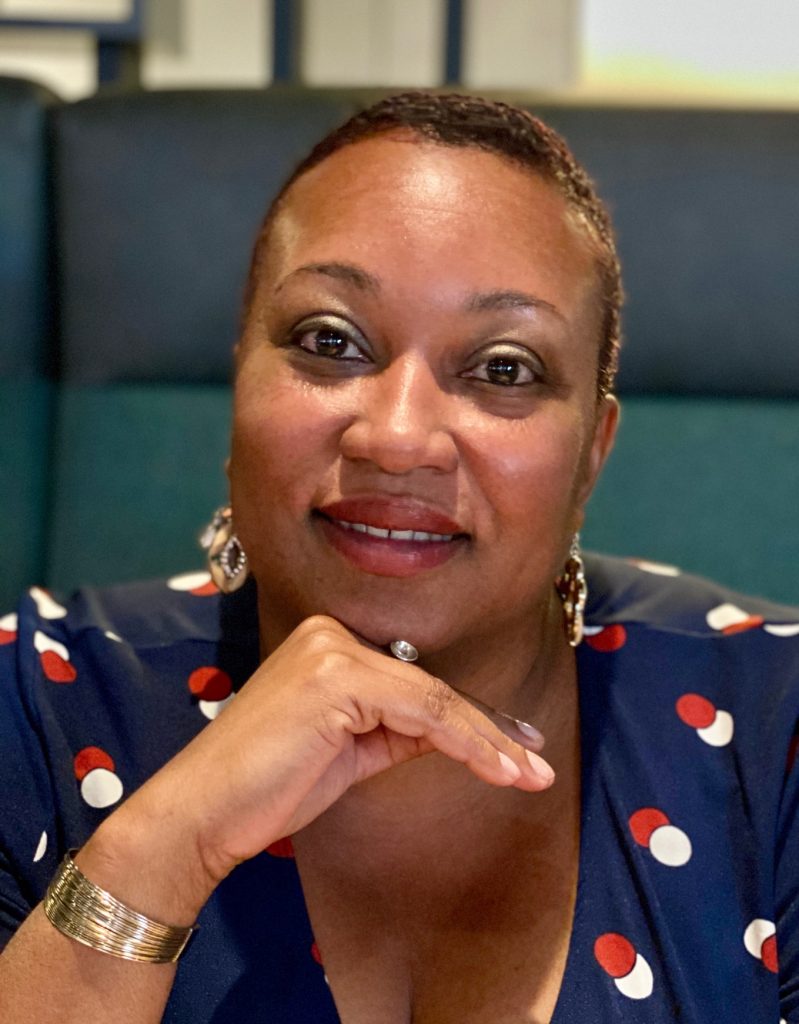 I had burnt out while taking care of my loved one!
We caregivers sometimes ignore the signs of our body when it says: I need a time out! Sometimes we tend to put too much on our plate when we take care of others. We don't do it on purpose, we do this because we care and want to offer our help. We sometimes ask ourselves the question why this is happening to us and at the same time we ask ourselves how if it's even possible to be both productive and take care of our loved one.
Have you ever felt like you just want to do nothing and breathe for a couple of minutes?
The question of the social worker saved my life. After that question I looked in the mirror and asked myself: Meriam, what are you going to do for you! I knew the answer, but I couldn't get those words out of my mouth.
Self-care was the key, but where do I start?
I had to learn so much and I just started where I was in my journey. Investing in myself by seeing possibilities, grabbing opportunities, asking for help, scheduling and organizing, practicing self-care and socializing were some of the techniques I used to beat my burnout. I fell hard but I slowly got up again. It didn't happen overnight. It took me years to discover what I needed to live a balanced life and it wasn't easy. I had days when I was doing great and there were days I was falling apart. But I didn't give up!
I pulled myself out of a mess, and because of my lessons and experience then I could prevent another burnout when in November 2012 I got a phone call from Martin while I was at the office.
"Meriam, can you call your brother Patrick? I'm driving to his home right now!".
When I called Patrick and heard him talking, I hung up within 5 seconds and called the paramedics. He had a stroke while I was talking to him on the phone!
He was partially paralyzed and couldn't walk or talk. It was hard to communicate with him and the first 14 days were filled with fear, anxiety, uncertainty. But there was also hope and faith.
I went to the hospital every single day to shower my brother. I can still see him lying in that bed and not being able to do anything himself….
The nurses could freshen him up every day, but could only shower him only once a week. They did their best for the patients in the short amount of time they had.
I've always had a good relationship with my brother. And even though it felt awkward to see him naked, I popped the question if he was ok with me showering him. Both of us felt uncomfortable, but there was no way I was going to let embarrassment stop me! His hygiene was a top priority and showering daily could also speed his recovery.
Caregiving for my brother entailed all I also did when taking care of my husband plus:
– arranging relocation to another home for a disabled person
– training on how to transfer a disabled person from a wheelchair to a car

It was hard but the difference between taking care of Martin and Patrick is that I had learned to listen to my body when it was whispering. I was more structured, more aware of self-care and the result was that even though it was hectic, I could create a balanced life and stay in my power while taking care of him, Martin and myself. It's such a relief when you take care of someone else and you know that you have time to breathe.
Being a caregiver to two requires a lot of my strength, courage, and patience.
I did it and I am still doing it with love, but that isn't enough to "recharge my battery" overnight. I NEED to take proper care of myself before I can take care of someone else.
Revitalizing my energy extends my quality of life and allows me to help others from a place of my personal and emotional prosperity.
In my book Caregiver 2.0: From Burnout to Powerhouse I share my transformational journey, and the techniques that I use. I also ask questions that might make the reader feel uncomfortable, but there was a time when I needed to answer those questions myself and it helped me.
Because of my past experience and lessons, I now have the privilege and pleasure to help other caregivers owning their well-being before taking care of anybody else. I've compiled all of my knowledge and experience, and created a 6-week online program (1:1) for (soon-to-be) caregivers, based on my 20+ years of experience.
If you need someone to guide you, I invite you to connect with me via: https://linktr.ee/meriamboldewijn
You are worthy of a wonderful life too!